Let's be honest. Raven is the cats' meow. Really, she's got the bod, the brains, and the personality. #Package
I automatically thought of her charming whit and sarcastic banter when I came up with the idea of: How To Get a Boyfriend. Then she sent it to me last night annnnnnd I died. It may have been the bottle of wine and the few beers that I had... but that's besides the point.
Here she is Miss Raven. One of my All time FAVES and good friend. I cannot wait to meet this beautiful mamma in a few weeks. yeah... it's happening. Now, I introduce you to Raven. Please Please Please leave feedback. We are DYING to know what you think :).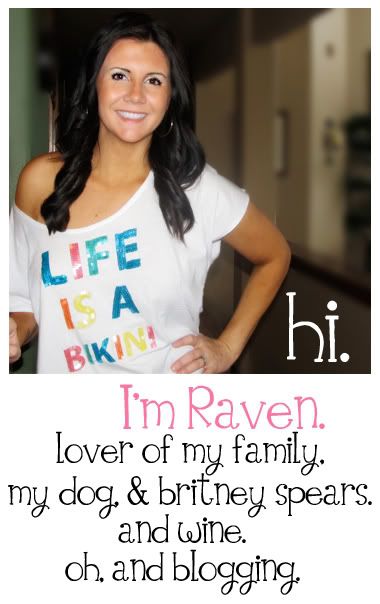 When Sabrina first asked me to write a guest post about "how to land a man," I was all, "ppssshh, girl please. That's like second nature to me. I got this." But then I starting thinking about my past and realized that in 30 years, I've only had like, two real boyfriends. One of those I ended up marrying, and as much as I wish I could lead by example on how to get a man to marry you, I wouldn't suggest that you
Do what I did.
Serious.
So instead of telling ya'll what to do to land a man, which I clearly have limited knowledge in, I thought I would tell ya'll what to do to KEEP a man once you got him, which I clearly have a lot of knowledge in. Ten years, two kids and 812 bottles of vodka under my belt, to be exact. (Hey, don't judge. If you divide the number of bottles by the number of days we've been together, then I'm totally in the safe zone.)

Number One: Feed him.

Make him a damn sandwich. And don't make him ask twice.

Number Two: Have sex with him.

Whenever he demands.

Number Three: Don't bitch.

In the words of Carrie Bradshaw from Sex in the City, every girl seems to want this:

Don't fool yourselves little pretties. Your good looks and daddy's money is not enough to keep a man.

So girls, what did we learn?

Feed 'em, f#@k 'em and shut up.

You're welcome.